Customer Relationship Management
Microsoft Dynamics CRM
As sales nowadays are becoming more complex and every detail matters, the Microsoft Dynamics customer relationship management (CRM) solution provides a 360O view of your customer interaction, allowing you to take the best decisions and act accordingly to the best sales practices across the entire sales cycle.
Implementing the Microsoft Dynamics CRM solution helps you reduce costs and increase productivity by organizing and automating specific marketing and sales business processes while also increasing customer satisfaction and loyalty.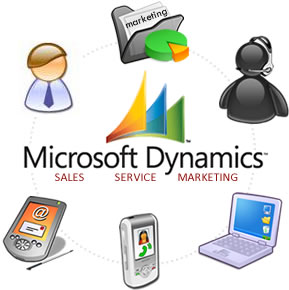 As it optimizes all your customer related activities, Microsoft Dynamics CRM acts upon three main areas:
Sales: lead management, opportunity management, sales process management, product catalog, sales planning, tracking and analysis of sales performance.
Marketing: marketing campaigns, market segmentation, marketing lists, campaign management and execution, tracking and analysis of marketing campaign performance
Service (customer care): service activities, helpdesk activities, team work calendar, incidents and requests management through predefined workflows, contract management
With the help of our consultants and developers, you can now extend the capabilities of Microsoft Dynamics CRM so that you can enjoy the benefits and easy working processes specific to the CRM system while managing all your business relationships through custom built modules based on the Extended CRM (xCRM) platform.
The Sales Force Automation (SFA) module developed on the Microsoft Dynamics CRM platform allow you to access and process CRM specific data in real time, directly from your mobile devices such as tablets and smartphones.
Find out more about Microsoft Dynamics CRM. Register now for a live demonstration!